StarGlazze was established in the year 2016 to provide specialist, career-focused training in acting for film & television.
The Pune-based acting school is overseen by Multi-Award Winning Actress and Bollywood Film and TV and is inspired by the tenacious, dedicated, and professional nature of the 'Roberts Method' for which it is based on.
StarGlazze was the first to recognize the need for a drama school specifically designed to teach the art of screen acting by offering current working industry professional actors, directors, and technicians as it's tutors.
StarGlazze continues to employ the best of the industry professionals – award-winning actors, directors & casting consultants that adopt an articulate and inspirational approach to their teaching. Students are exposed to these professionals on a regular and intimate basis and are offered the rare opportunity to network and train closely with accomplished and experienced actors who define what it means to have a practical and rewarding career in the Film and Television Industry.
StarGlazze offers full-time and part-time creative and technical screen Acting, Modelling, Cinematography, Film Direction, Film Making, Photography, Video Editing, Sound Engineering programs that are up to date with Bollywood and International film industry standards. StarGlazze also continues to offer a range of Short Screen Acting courses for Beginner, Intermediate, and Advanced levels whilst catering to a range of other industry needs – including training in Accent, Presenting to Camera, and Improvisation.
StarGlazze is not only leading other Pune Academy in both performance and program content, but it also is, and will continue to be at the forefront of acting education nationally and internationally offering the very best the industry has to offer. The school is committed to producing Screen Actors of the highest international caliber who understand the importance of their profession and the responsibility that comes with it. StarGlazze actors bear the social commitment to using their formidable skills of acting in such a way that the world has been left a little better for their efforts.
Hello and welcome to Starglazze Film and Television Academy, one of the Best Academy in Pune,
Where Creative Energies Fuse with Cinematic Craft to Transform Ideas into Life!
Here, 'There is No Difference between Loving What You Do and Doing What You Love'.
Starglazze was established in 2016 by Media and Entertainment Professionals as an autonomous academic institution under the Ministry of Information and Broadcasting to provide special, significant and career – focused training in Media and Entertainment Field. Moreover the cherry to the cake is that Starglazze is the only Government Authorized Training center and an autonomous academic institution under the Ministry of Information and Broadcasting, Pune.
With very beautiful premises, in the heart of this outstanding city of Pune, we have Modern Infrastructure and fully equipped and well-furnished studios provides the creative space that offers an immensely immersive and massive experience with full facilities of international standards.
Over the years Starglazze has built big reputation and is considered the most preferred institute for film Making, Television, Media and Entertainment in Pune as well as in Maharashtra.
The faculty at Starglazze Film and television are handpicked and have extensive experience and knowledge of the craft and are adept at bringing out the performer in you. The courses are well studied and designed by the Professional of Media and Entertainment Field.
At Starglazze Film and television Academy, considered one of the best, we make sure students are encouraged and are immersed in a world of creativity. The curriculum here gives students the very effective tools and tactics plus techniques that enables him or her to grow in the art and craft of the entertainment industry. They are trained to perform realistically using their vast imagination. They further lean to express themselves in convincing manner using a variety of impactful and powerful emotions. Through a perfect blend of theory, practical's, exercises, scene work, performances and discussions; aspiring actors, models, photographers, etc. are molded into creative professionals capable of performing across platforms in their own unique style. We regularly invite professional and expert guests from across the media and entertainment industry to interact with our students.
Stargalzze conducts basic and advanced courses in Acting, Modeling, Photography, cinematography, Film Making, RJ & Voice Over, Graphic Designing, and VFX etc.
The Diploma in Acting for film and stage, Photography, Cinematography, Filmmaking
Are some of the popular programs for individuals aspiring to pursue a career as professional artists?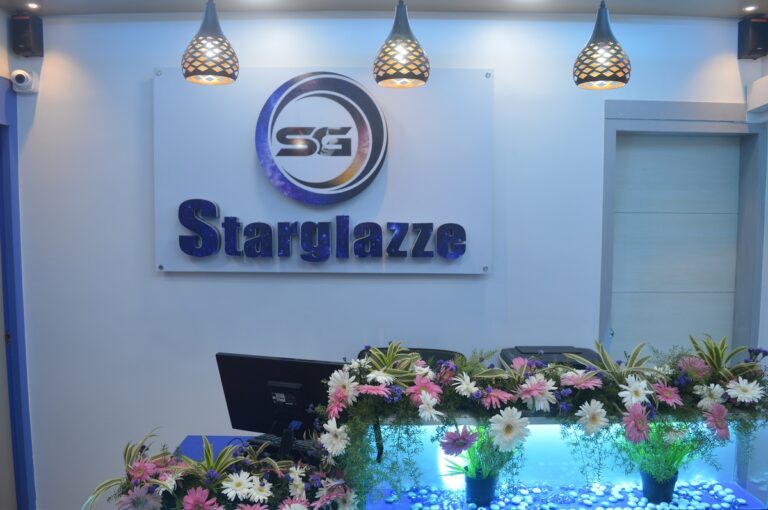 Some of the many reasons that makes Starglazze one the best academies in Pune:
(Why Us)
Foundation– The only "GOVERNMENT AUTHORISED TRAINING CENTER"

Affordable fees

Location– Stands at FC Road, in the heart of Pune city, the cultural capital of Maharashtra.
Programs- Significantly designed training programs to bring out the Artist in you.
Specialized trainer– Classes conducted by specialized trainers with over 15 years of experience.
Infrastructure– Modern infrastructure with well-equipped studios and also we have astounding premises.
Guest Lectures- Regular and interactive celebrity guest lectures.
Placements / Internship
Other Facilities-
Our center have round the clock and easily accessible public transport.
A well-equipped library of books and movies for study and research.
Modern designed Studios for classes, rehearsals and performances.
Our acting studios are equipped with audio-visual equipment for performance playbacks and movie screenings.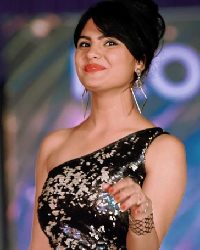 Qualification – B.E(Mech),MBA
Self-driven and qualified fashion model with extensive experience in presenting designer brands clothing in commercials and advertisements
Mentoring and coaching new models
Attended various fashion shows and stayed up to date with current trends
Founder and Managing Director
Qualification- BBA And MBA in Marketing
Highly committed and Ambitious business owner with over 6 years of experience in event management.
Founded Bhardwaj Events successfully in 2014. In the past 6 years organized quality events including fashion and corporate events.

StarGlazze is committed to producing Screen Actors of the highest international caliber. Professional actors who understand the importance of their profession and the responsibility that comes with it. Professional actors who carry with them the social commitment to using their formidable skills of acting in such a way that the world has been left a little better for their efforts.
StarGlazze propagates visual literacy and visual storytelling through hands-on intensive learning. It seeks to make visual storytelling education accessible to the most diverse, international, and broadest possible spectrum of students, and to hone the skills of future professionals so that they may one day serve the visual storytelling arts as industry leaders.
The ability to effectively harness this means of expression will be ever more essential to a successful member of the creative industries. To serve aspiring visual storytelling artists, educators in this field should act as conservator and innovator, passing on the accrued knowledge, techniques, and methods of the art while incorporating new technology and innovations.
Visual communication plays an increasingly vital role in our globally connected lives. Motion picture content in its innumerable manifestations has entered virtually every aspect of daily life, work, culture, and our constructed environment. Indeed, visual communication is fast becoming the predominant form of expressive communication worldwide. Visual storytelling, in all its historical and evolving forms, has the unique power of allowing us to experience the life of others through the imagination and perspective of the storyteller.
We believe the process of creation itself can be ennobling to the artist, and the artist's creation can have a profound impact on others. By giving the audience the chance to experience the world from the perspective of another, visual stories have the power to create empathy, bridge differences, and open new avenues of thought. Therefore, the motion picture artist has a power and a responsibility. Those who master this form of communication will be instrumental in the development and advancement of society, and institutions that hope to educate and train visual storytellers play an essential role in that same mission.